Scenes From The Airport: Signs, Pat Downs & More (PHOTOS)
Wednesday is the biggest travel day of the year. With the recent furor over the TSA's patdown policies, here's a look at airports around the country--the lines, the signs and the mayhem.
Have you been at the airport today? Send us your photos!
Add your photos from the airport or the road today!
Find a picture, click the participate button, add a title and upload your picture
Denver International Airport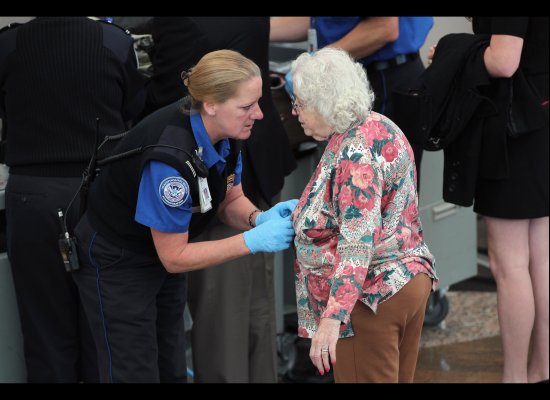 traveler291

said on 24 Wednesday 2010 pm30 9:28 pm:


new slogans for the tsa... can't see london can't see france until we see your underpants ------ the tsa: we handle more packages than the usps ----- if we did our job any better we'd have to buy you dinner first.
Total comments:
605
|
Post a Comment