Thanksgiving 2010: Chicago Things We Are Very Thankful For (PHOTOS)
Thanksgiving is a day to eat lots of food with family and friends, but it is also a day to be thankful for what you have.
Every day, we at HuffPost Chicago are thrilled to live in such a fantastic city. Our blood pressure rises when people trash-talk it, and whenever we go away for awhile--we are happy to come home.
We rounded up some of the things we love about Chicago, and some of our bloggers and readers shared their thoughts as well. Please feel free to do the same!
Happy Thanksgiving, Chicago!
What are you most grateful for about Chicago? Submit a photo and tell us by using the "Add a Slide" button.
Find a picture, click the participate button, add a title and upload your picture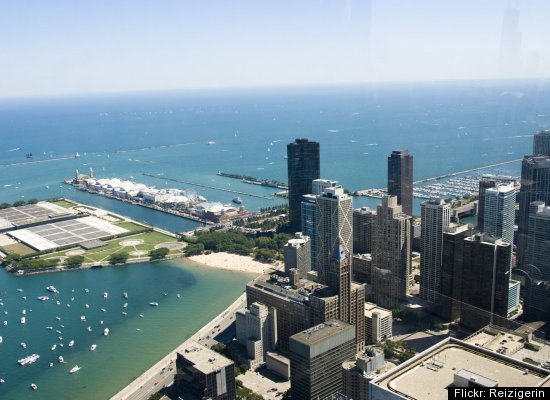 Chicagowill

said on 24 Wednesday 2010 pm30 11:07 pm:


* Vienna beef hot dogs * Robinson's ribs * Phil Vettel's restaurant reviews * Connie's pizza * University of Chicago * Grant Park regarding the people: Once my family was vacationing in Puerto Rico. We were eating in a sandwich shop and started talking to the guy at the next table. He said he used to work in Chicago as an electrician. He said that he liked Chicago because the question was never, "So you're from Puerto Rico?". The question was always, "Can you do the job?" And once he proved he could do the job, he was always accepted.
Total comments:
105
|
Post a Comment
Thing You're Most Grateful For