Ever since people found out how intimate they get in the upcoming film "Love And Other Drugs," everyone's been talking about Jake Gyllenhaal and Anne Hathaway. While some people have probably imagined what a Gyllenhaal/Hathaway baby might look like, one sick mind (with even sicker Photoshop skills) has imagined what it would look like if they were fused into a twisted hybrid form.
Introducing: "Ake & Janne," the highly disturbing amalgam of future Oscars hosts and recent nudity enthusiasts Jake Gyllenhaal and Anne Hathaway. Much like Bieber Palin, you cannot un-see this, but might find it hard to look away from at the same time. (Via Buzzfeed)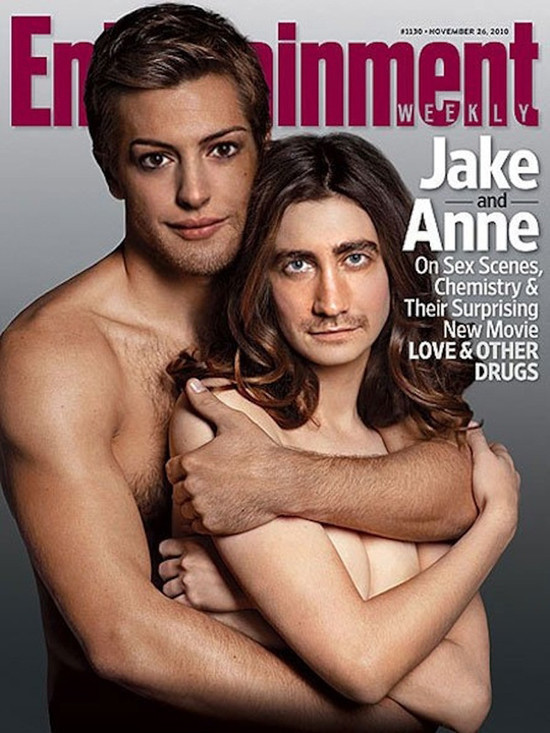 SUBSCRIBE AND FOLLOW
Get top stories and blog posts emailed to me each day. Newsletters may offer personalized content or advertisements.
Learn more