Cincinnati Bengals receiver Chad Ochocinco posed nude for PETA's "Ink, Not Mink" campaign, protesting the fur industry. In the video, Ochocinco explains that he has always been an avid animal lover and that he has had pets ever since he was a little kid.
"To tell you the truth, when I was younger growing up, I thought it was all fake―they didn't really kill animals," Ochocinco said. When he found out that animals are killed for fur, the 32-year-old decided to get involved in the campaign. Scroll down to watch the video.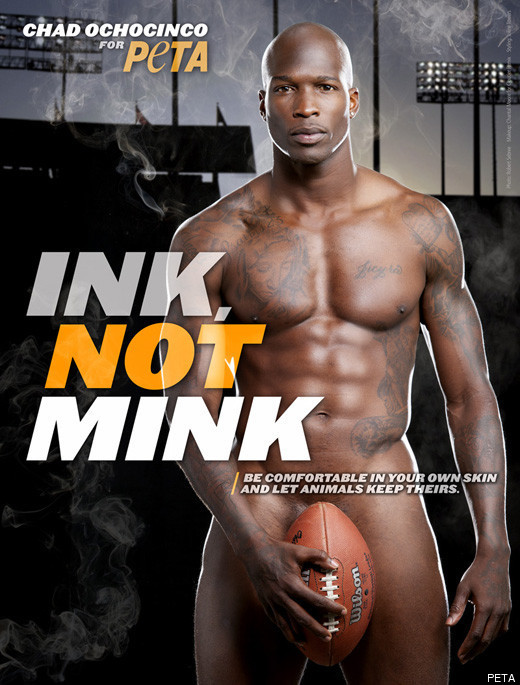 SUBSCRIBE AND FOLLOW
Get top stories and blog posts emailed to me each day. Newsletters may offer personalized content or advertisements.
Learn more