New Yorkers Who Can't Afford Bail Spend Weeks In Jail: Report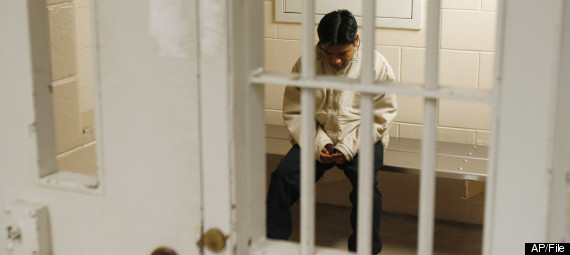 Thousands of New Yorkers arrested for misdemeanor offenses, like smoking marijuana in public, can end up spending weeks in jail because they can't afford to make bail.
Human Rights Watch released a new report that shows the majority of people arrested for non-felonies, like jumping a subway turnstile or shoplifting, could not afford to pay their bail, set at $1,000 or less.
These defendants languished in jail for an average of more than two weeks.
The study also found that New York's policy of locking people away for so long before trial actually costs the state tens of millions of dollars.
Melissa Jackson, the supervising judge for Manhattan in New York City Criminal Court, said the primary reason judges set high bails is because, in the past, defendants have failed to appear in court.
Jamie Fellner, senior counsel with the domestic program of Human Rights Watch, told the New York Times that defendant's freedom should not be contingent on how much money they have.
"Here we are locking people up for want of a couple of hundred dollars," Fellner said. "Pretrial liberty should not be conditioned on the size of your bank account."