While we were still obsessing over Crystal Renn's "under the knife" editorial for French Vogue, our amici at Vogue Italia sent over a 2005 Steven Meisel spread starring Linda Evangelista and a supporting cast of models willing to undergo faux plastic surgery.
These pics are slightly more graphic and a little less glamorous, although there's nothing like a nose job to match a couture gown. Kidding. Or are we? Take a look: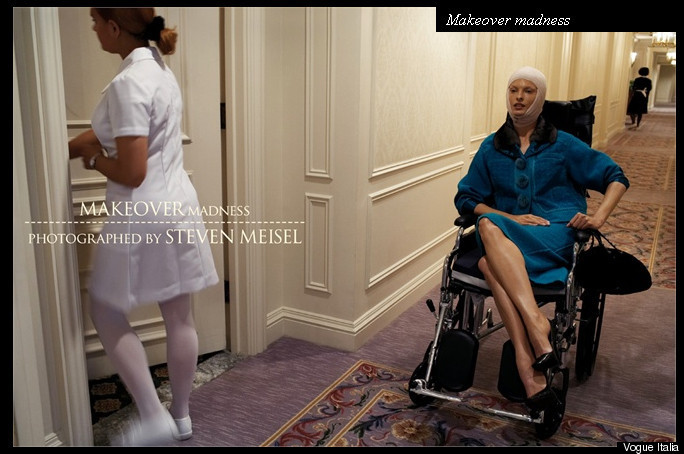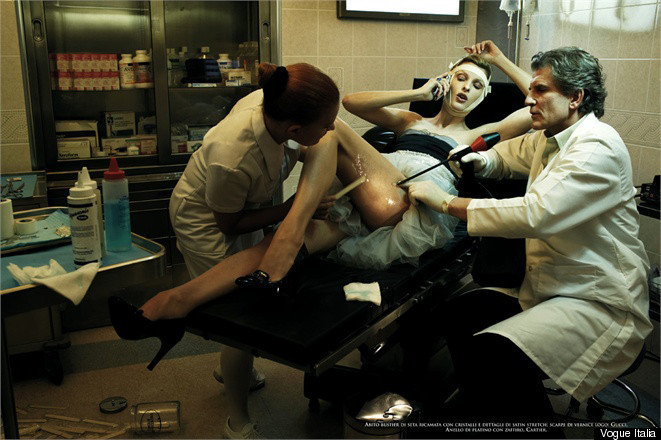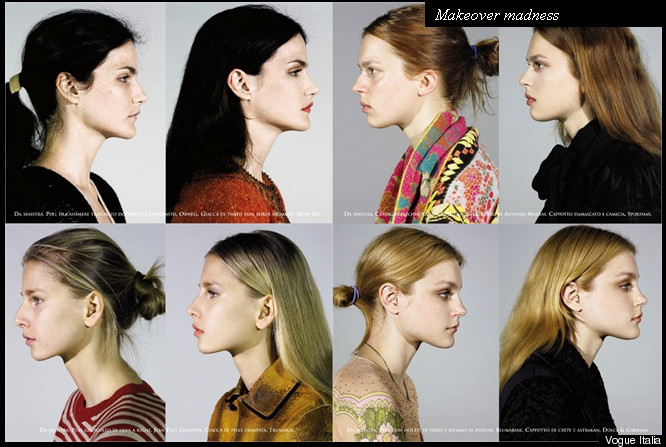 Models, clockwise from top left: Missy Rider, Elise Crombez, Jessica Stam, Hanna Sukupova...and it's all fake, people! Amusing to look at and pretty darn statement-y.
Check out the rest of the editorial at Vogue.it.