On its newly launched eBook service, Google featured
an error page
with a picture of a sailor and a whale with text that reads:
"Whale Fail. Google Books is having trouble finding that page."
The image seems to pay homage to the infamous Twitter fail whale, which appears when that social networking site becomes overloaded with traffic. Perhaps the image honors a different icon, however, one more in line with the site's literary focus: "Moby Dick," as the blog Switched points out.
Whatever the reason, we want to know what you think? Do you dig the new Google Whale Fail?
LOOK:
Google's 'Whale Fail'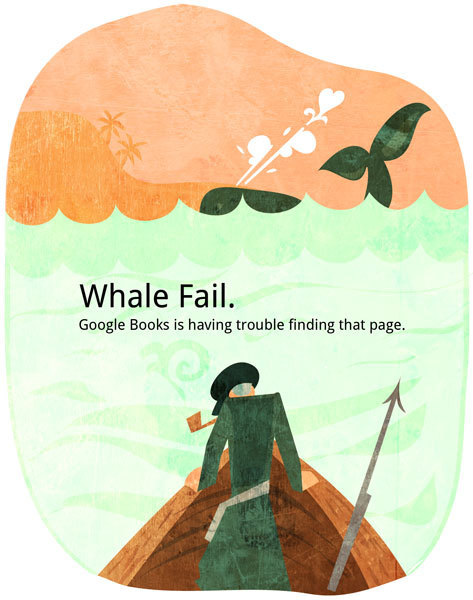 Twitter's 'Fail Whale'