Kelly Bensimon is featured in this week's issue of In Touch, flaunting her ripped bikini body and talking about her curvy ideal.
"I don't want to be a stick figure," she tells the magazine. "I want to look like a woman."
Kelly, 42, has previously talked about her extreme diet - six days of restriction followed by a junk food binge.
PHOTO: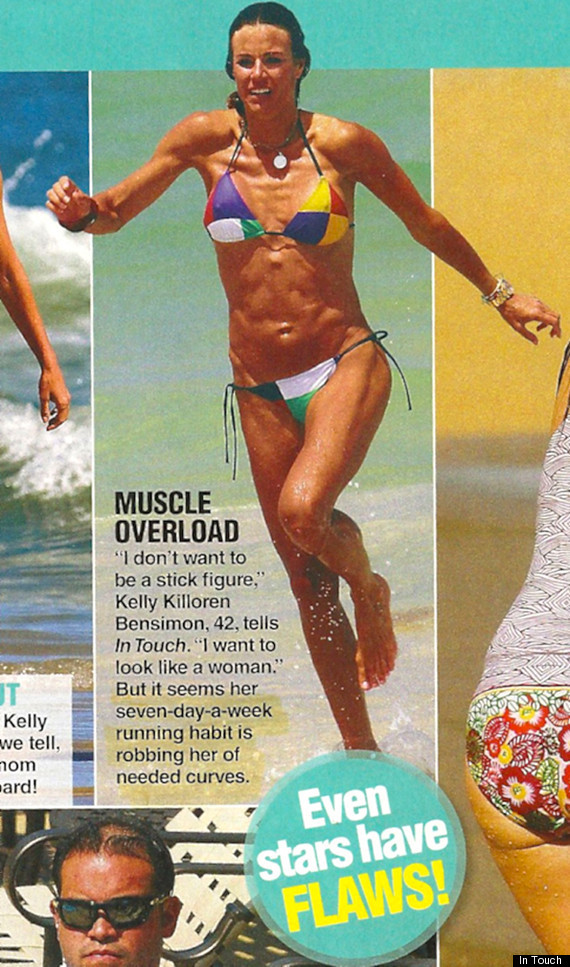 FOLLOW HUFFPOST