'The Simpsons' Mocks Fox News Yet Again: 'Merry Christmas...But No Other Holidays' (PHOTO)
"The Simpsons" took a dig at its corporate sibling Fox News for the third time in a month on last night's episode. Previously, the cartoon had labeled Fox News "#1 With Racists" and "Unsuitable For Viewers Under 75." This time, the show put a holiday message on its increasingly ubiquitous Fox News helicopter: "Merry Christmas From Fox News...But No Other Holidays."
PHOTO: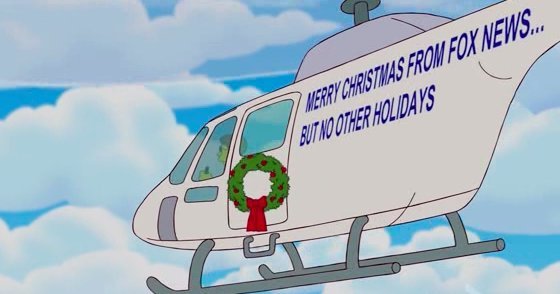 Unlike the last episode, where the show's gag was produced too quickly to add to the online version of the episode, this week's jab could also be seen on Hulu.