"The Simpsons" took a dig at its corporate sibling Fox News for the third time in a month on last night's episode. Previously, the cartoon had labeled Fox News "#1 With Racists" and "Unsuitable For Viewers Under 75." This time, the show put a holiday message on its increasingly ubiquitous Fox News helicopter: "Merry Christmas From Fox News...But No Other Holidays."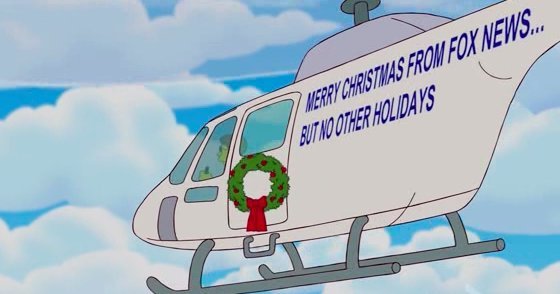 Unlike the last episode, where the show's gag was produced too quickly to add to the online version of the episode, this week's jab could also be seen on Hulu.
SUBSCRIBE AND FOLLOW
Get top stories and blog posts emailed to me each day. Newsletters may offer personalized content or advertisements.
Learn more