Melanie Griffith brought her lookalike daughter, Dakota, to the premiere of 'Bitiful' in LA Tuesday night.
Dakota, 21, is a model and actress who has been in several movies including 'The Social Network,' in which she played Justin Timberlake's one-night stand. Her father is 'Miami Vice' actor Don Johnson.
PHOTOS: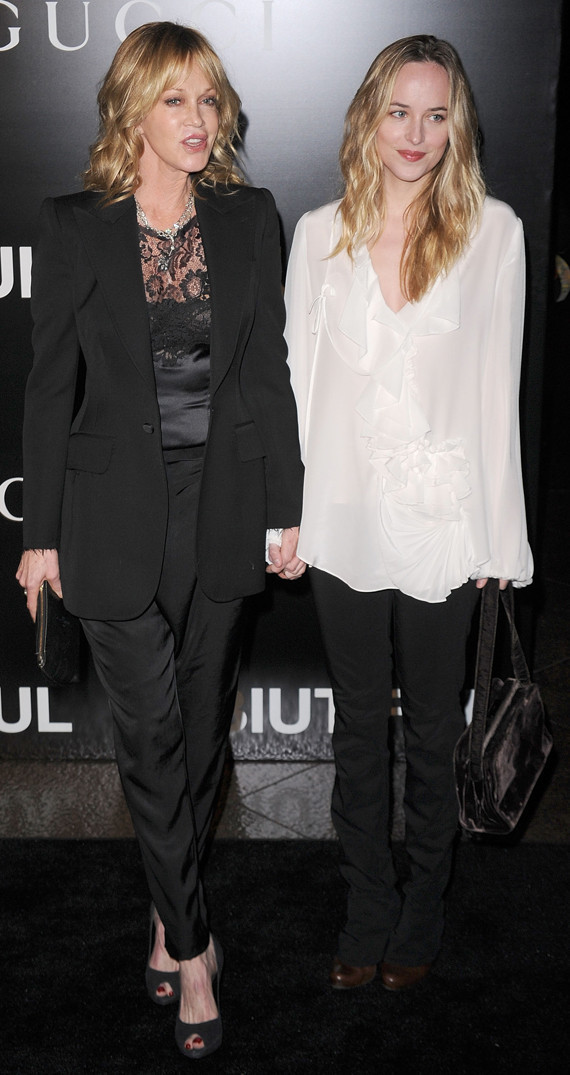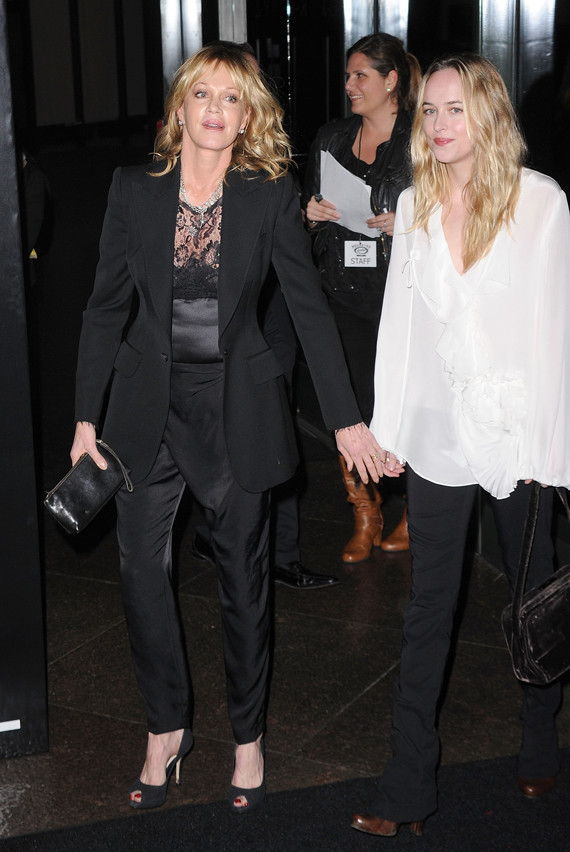 SUBSCRIBE AND FOLLOW
Get top stories and blog posts emailed to me each day. Newsletters may offer personalized content or advertisements.
Learn more