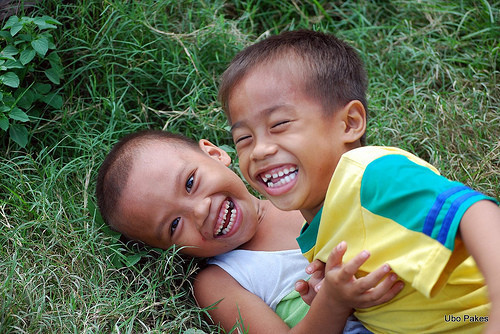 Operation Smile has worked to heal children's smiles and transform lives around the world since 1982. This year, they have big expansion plans, so their recent funds from Members Project from American Express, will help propel them to their new goals. Ellen Agler, VP of International Programs for the organization, talked with us about what's next for Operation Smile.
Why are you so excited about your involvement with Members Project?

Usually, there is a separation between the donors of Operation Smile and the breadth of staff and our thousands of medical volunteers and this really mobilized people across all areas of the organization and activated all of our supporters and volunteers around one project. This democratized a large gift and it helped everyone to get really excited behind the project.
Do you know where these new funds will go?

We plan to operate on almost 20,000 patients in 36 countries this year. Several of these countries are new, like Myanmar and Namibia. We've dramatically expanded our programs in India. So we're really using these funds to reach these goals of treating more children around the world this year.
What's your strategy when working in large countries all over the world?

We really go to places where there is a high need, wherever there are patients are aren't able to be treated by whatever the medical system is there - and in India there is a just a huge back log of patients.
How do you address a backlog of 30,000 children in just one country, like India?

It's a stunning number. So we have a partnership with the Ministry of Health, who cannot absorb and take care of all those children without support from the international community but they can help us identify the need and get word out at the community level.
Ellen touched on the wider societal benefits of Operation Smile's work to repair cleft lips and palates of children around the world:

They grow up with these huge holes in their palates and they can't speak intelligibly, they're made fun of in the community, they're not allowed to go to school and if you multiply that by 30,000 you have a huge segment of the population that's never going to work, never going to be able to have a dignified life. In as little as 45 minutes, you can have a surgery that can transform that child's life.
The Members Project from American Express and Take Part is an innovative new way to give back: it's an online philanthropy contest that is open to anyone and lets the public decide who wins.
If you want your favorite charity to win big, register for the Members Project, and cast your votes to help 5 charities win a total of $1,000,000.
This article is part of a series of interviews with winners of the first round to get details on their charities and how they hope to use their new funds.
And be sure to stay tuned to American Express and Take Part's Members Project, because there's new voting every three months and new winners at the end of each voting period. You're just a click away from making a difference.
SUBSCRIBE TO & FOLLOW MUST READS
The internet's best stories, and interviews with the people who tell them. Learn more