Kathy Griffin, 50, recently paraded her starvation body in a bikini for the troops, and Thursday night she chose some body-hugging black leggings to show off her slim form after walking the red carpet as a busty Santa.
At a performance in LA to benefit the Trevor Project, Kathy had some fun with Miley Cyrus' bong video and Taylor Swift and Jake Gyllenhaal's new love, according to the Examiner:
She also took a few (deserved) potshots at America's sweetheart Taylor Swift, or more notably, her relationship with Jake Gyllenhaal, saying that when they're out at dinner together she just wants to call Chris Hansen to show up with, like, one paparazzi camera guy and mess with him.
Kathy's jokes were reportedly in good fun, following a wave of criticism about her recent comments about Bristol Palin's weight.
PHOTOS: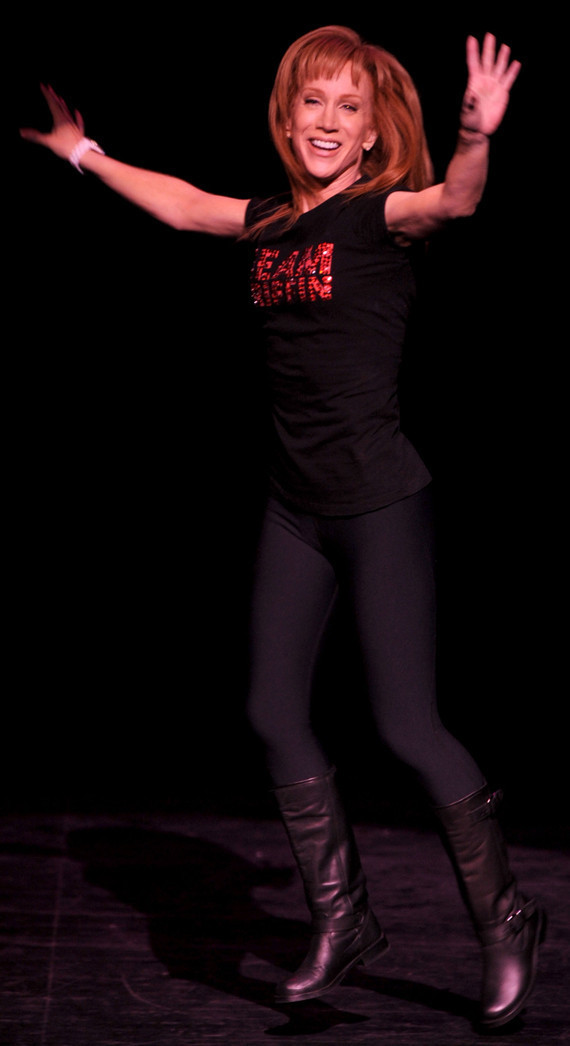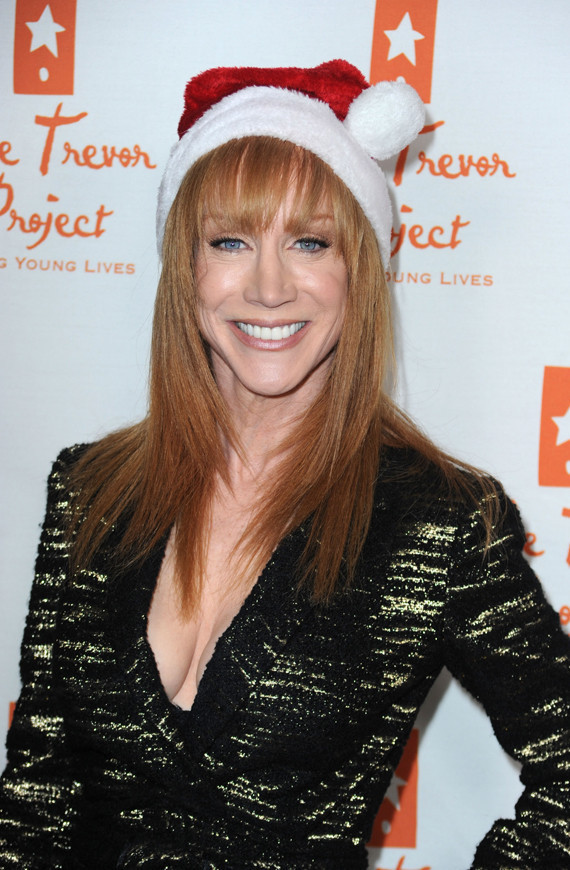 SUBSCRIBE TO & FOLLOW ENTERTAINMENT
THE spot for your favorite fan theories and the best movie recs. Learn more