Today the U.S. Census Bureau is releasing findings from the 2010 census conducted earlier this year, but if you're trying to access the census website, you may have some trouble.
The census 2010 website has gone down, presumably due to traffic overload, and has been down for about 15 minutes now. The outage began after 12:30 p.m. Eastern Time today.
Here's what the site normally looks like: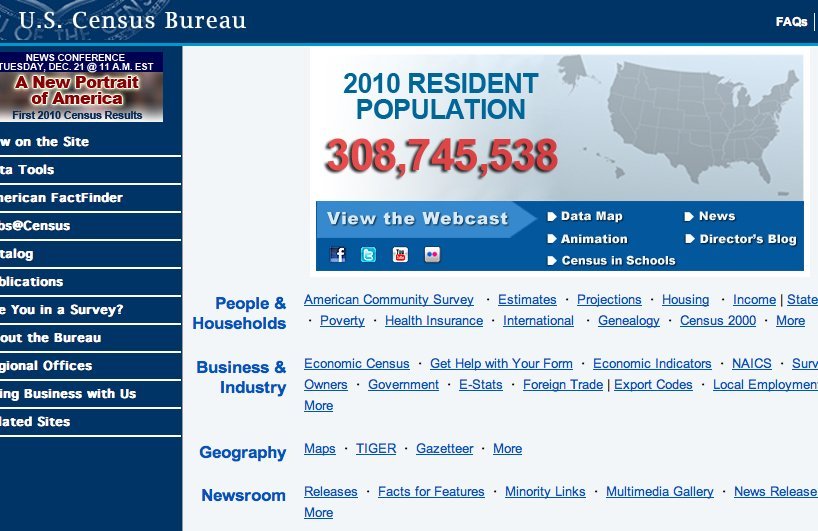 For the latest updates on the 2010 census and the website itself, follow our live blog here.
FOLLOW HUFFPOST