Student-Written Play About Education Reform BANNED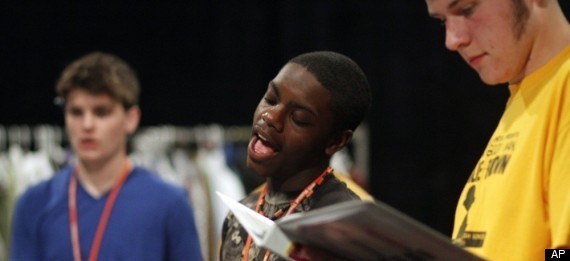 The Washington Post:
Fourteen students from two New York City schools -- Jamaica High and Queens Collegiate -- wrote an impressive play about school reform under Superintendent Joel Klein and Mayor Michael Bloomberg, based on the classic play "Antigone." They were rehearsing to perform the play -- complete with music, visual projections and lights -- when they were told that their principals had decided not to allow them stage it. The play, titled "Declassified: Struggle for Existence (We Used to Eat Lunch Together," was banned.
Read the whole story: The Washington Post