Keith Olbermann has been chronicling the New York City blizzard over Twitter for the last day — wearing a unique sweatshirt Sunday for on-the-ground reports.
Olbermann sent a photo of himself, "The Non-Color-Coordinated Photographer," Sunday afternoon, wearing a blue jacket and a red hooded sweatshirt.
Later, he showed a close-up of the hoodie, which he explained was "['Family Guy's'] Peter Griffin morphed into famous Che Guavara pose."
Olbermann in the snow: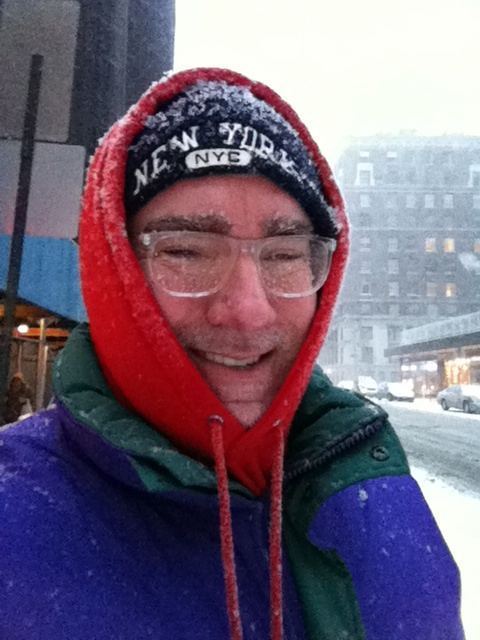 Detail of Olbermann's sweatshirt: