U.S Gas Price Tops $3 A Gallon, Highest Since October '08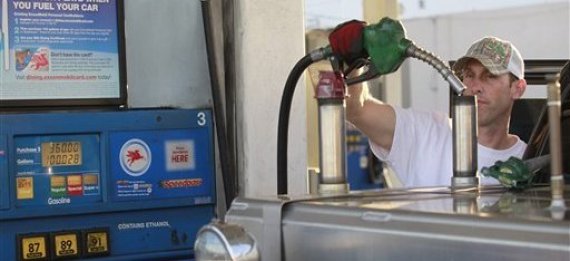 WASHINGTON (by Ayesha Rascoe) - The average price of U.S. gasoline rose above $3 a gallon over the past week, reaching its highest level since October 2008, the Energy Department said on Monday.
The national price for regular gasoline increased 7 cents from the previous week to an average of $3.05 per gallon, as rising crude oil prices bolstered fuel costs.
Crude oil settled down 51 cents at $91 a barrel on the New York Mercantile Exchange on Monday as a major blizzard in the U.S. Northeast cut down on already thin holiday trading volume.
Diesel fuel prices increased 4.6 cents to $3.29 a gallon, the department said in its weekly survey of service stations.
(Reporting by Ayesha Rascoe; editing by Jim Marshall)
Copyright 2010 Thomson Reuters. Click for Restrictions.
Subscribe to the HuffPost Money newsletter!