6 Predictions About How The Economy Will Affect Average Americans In 2011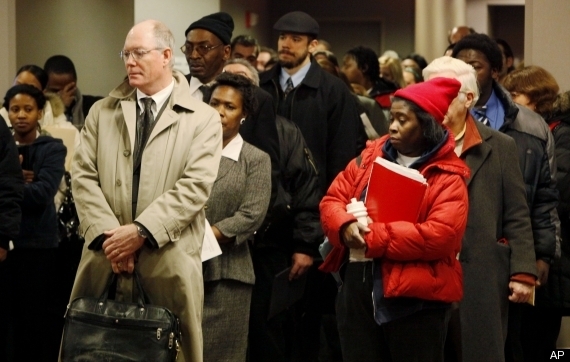 We all remember the worst of 2010: high unemployment, an ongoing foreclosure crisis and megabanks, whose legally dubious practices in foreclosing on millions of homes, managed to spread public anger and financial uncertainty.
To figure out just how the economy would shape our lives in 2011, we asked 6 economists and analysts to cut to the chase and give us their predictions. Instead of the focusing on the market, or the latest intrigue in corporate America we decided to ask our experts a simple question: how will the average American be affected by the economy in the 12 months?
The answers varied, but the majority of our experts did not forecast a dramatic improvement in the labor market or, for that matter, in the housing market. What does 2011 hold in store? Check out the predictions below:
Mark Zandi, Chief Economist, Moody's Analytics:
"The average American will feel measurably better about their financial situation by this time next year. Hiring will improve as 2011 progresses and unemployment will fall. By this time next year, unemployment will be below 9%.
Behind this optimism is that U.S. businesses, particularly large and mid-sized companies, are very profitable and their balance sheets are strong. It is no longer a question of whether businesses can hire and invest more strongly, but are they willing. With the nightmare of the Great Recession fading and the policy uncertainty created by the epic policy decisions of the past year abating, businesses will become more willing.
Stock prices will continue to march higher, reflecting prospects for continued strong corporate earnings growth. The gains won't be as large as the past two years, as investors are already expecting a lot from the U.S. economy in 2011.
The economy will also receive a sizable boost from the recent tax cut deal. Lower payroll taxes, more emergency unemployment insurance benefits, and investment incentives for businesses will ensure that the current recovery evolves into a self-sustaining expansion next year.
The principal threat to economy in 2011 is the ongoing foreclosure crisis. With close to 4 million homeowners in foreclosure or seriously delinquent and headed to foreclosure, the share of home sales that are distressed - foreclosure and short - will rise. This ensures more house price declines, particularly early in 2011. As long as house prices are weakening, the economy is at risk; the home is still the most important [asset] most households own and banks will remain reluctant to extend credit until prices stabilize.
Another major economic headwind that will blow hard next year is the ongoing budget shortfalls at state and local governments. There will be more job and program cuts and tax increases as they work to fill their budget holes that will remain sizable given the end to any further financial help from the federal government. Fears of widespread municipal bond defaults are overdone, but state and local governments will remain a sizable drag on the economy."
Dean Baker, co-director of the Center for Economic and Policy Research:
"I expect little improvement in the labor market, with unemployment at best drifting down slightly. Wages will at best keep pace with inflation.
House prices will fall sharply, ending the year about 15 percent below their peaks in 2010. Economists will be surprised. This will mean more people underwater and probably some increase in the rate of foreclosure as the government remains too much under the control of the bankers to do anything meaningful.
There will be further cutbacks in education and all other services provided by state and local governments.
The weak labor market and falling house prices will further worsen the financial situation of near retirees. However this will do nothing to slow the drive to cut Social Security and Medicare. This crusade is being driven by a quest to redistribute income from the middle class to the wealthy and is not affected by economic reality."
Subscribe to the HuffPost Money newsletter!