Kate Middleton Given The Andy Warhol Treatment For Tatler (PHOTO, POLL)
Kate Middleton has covered February's issue of Tatler magazine -- and the Princess-to-be was given the Andy Warhol treatment, resulting in four colorful images of her à la Marilyn Monroe in 1962.
Take a look and tell us what you think. And find out about the latest royal wedding details HERE.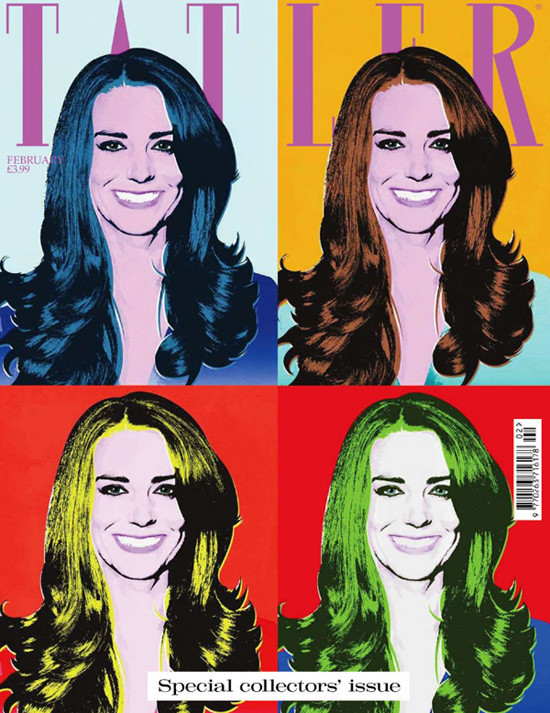 (Via Fashion Copious)