Jennifer Aniston interviews Nicole Kidman in the new Harper's Bazaar, and the Aussie actress had a few words of holy wisdom for her love-troubled 'Just Go With It' co-star: pray to the man upstairs.
That's what Kidman did, she said, when she met current husband, country star Keith Urban.
"I remember thinking, Oh, my God, if you ever gave me a man like that, I promise I would be completely devoted for the rest of my life," Kidman told Aniston. "Something that wild. I remembered praying after I met him that I'd meet somebody, if not him, like him."
In return, Urban whisked her away from the toils of living in Hollywood.
"I love living a ways away. That's what I've worked for in my career, to not have to live in Los Angeles," Kidman confessed. "So it was fortuitous that Keith happened to live in Tennessee. He brought me down to this place called Leipers Fork, just outside of Nashville, very lush and rural. I just went aaah."
And luckily, with a little help, her dream has come true. "You know how you dream as a girl; I'm one of those people. I would meet a guy, then I would imagine myself married and with kids within the first hour. [Laughs] But it worked out."
PHOTO: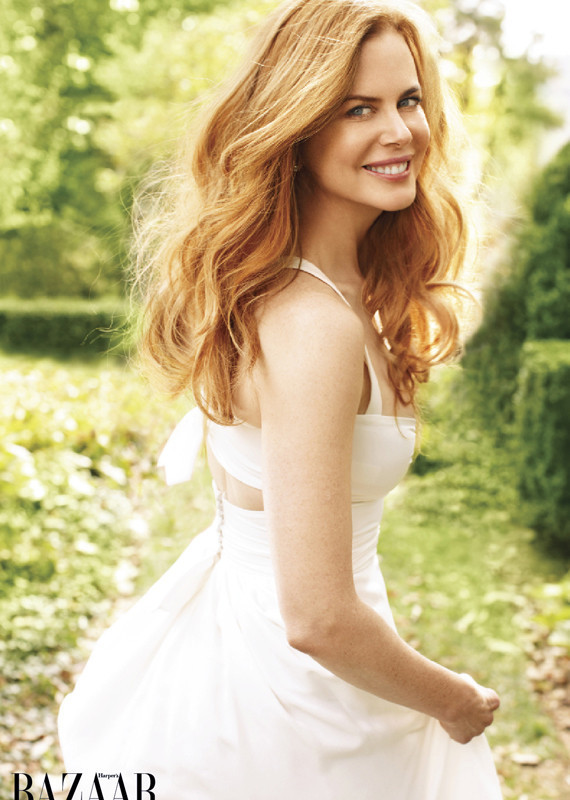 SUBSCRIBE AND FOLLOW
Get top stories and blog posts emailed to me each day. Newsletters may offer personalized content or advertisements.
Learn more