While the media goes back and forth about whether or not Fox News or conservative talk radio had an impact on Jared Lee Loughner's decision to go on a rampage, Beck unknowingly made a convincing case against himself when an image of him holding a gun appeared next to a quote where he condemns violence.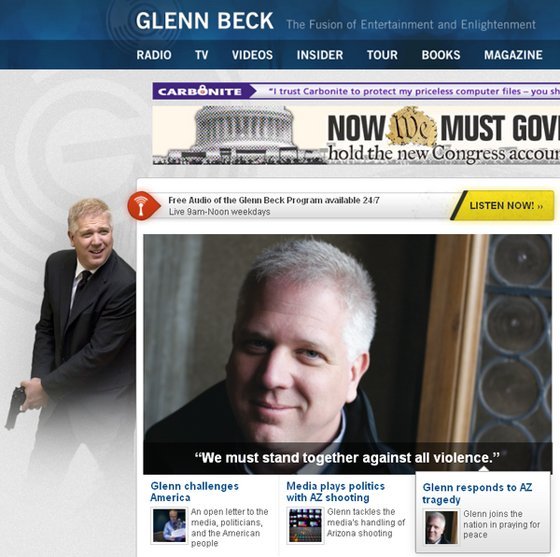 SUBSCRIBE AND FOLLOW
Get top stories and blog posts emailed to me each day. Newsletters may offer personalized content or advertisements.
Learn more