For the past year, Food52.com readers have been voting in weekly showdowns of reader-submitted recipes on a given theme. The winning recipes of each week will end up in Food52's upcoming cookbook, along with bios of the people who submitted them (Food52 explains the process in simple detail here).
Food52 and its co-founders Amanda Hesser and Merrill Stubbs have invited HuffPost Food readers to vote on week 18's contest (of the second year, and the second book).
This week's showdown is for the best short rib recipe.
Check the finalists out below, and vote for your favorite here.
* * *
Short Rib Ragu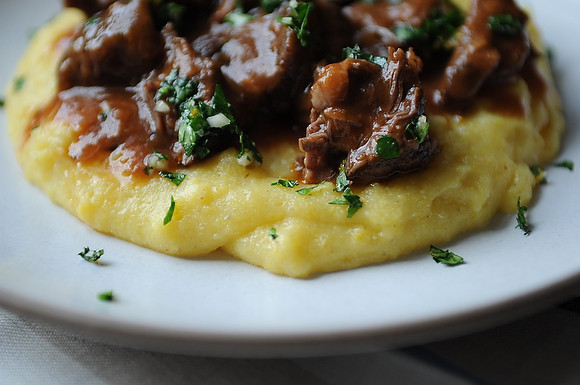 Photo: Sarah Shatz
Amanda and Merrill's notes on Short Rib Ragu on Food52.com:
This is a hearty, earthy ragu that we're confident would be just as satisfying over pasta as it is over polenta. The mushrooms, which get pureed with the rest of the sauce once the short ribs are fall-apart-tender, make the liquid cloaking the shredded short ribs nice and meaty, and the wine, anchovy, tomato paste and mustard make it sing. Gremolata is an nice, bright touch at the end. On a frosty winter evening, this would be perfect with a big, green salad and the other half of that bottle of red wine. - A&M
View the Short Rib Ragu recipe here.
* * *
Korean Kalbi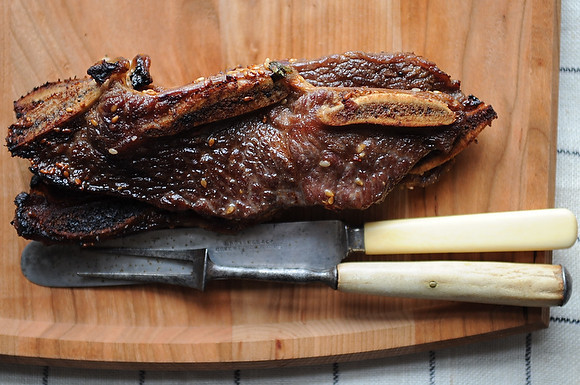 Photo: Sarah Shatz
Amanda and Merrill's notes on Korean Kalbi on Food52.com:
Fans of Korean barbecue, rejoice! Edamame2003 is here to show you how to make the real deal without a lot of sweat. The two-stage marinade -- featuring sake, pear or apple juice, Tamari, garlic and sesame, among other things -- is delightfully simple. After an overnight soak, the short ribs, sliced thin, cook in no time. Broiling worked well for us; despite the high heat, the meat still emerged tender and flavorful due to the long marinating time. The flavor is sweet, salty, a little boozy and a little nutty -- who could ask for more? - A&M
View the Korean Kalbi recipe here.
SUBSCRIBE TO & FOLLOW THE MORNING EMAIL
Start your workday the right way with the news that matters most. Learn more