When Sen. Mark Kirk was elected, he vowed to reach across the aisle and put aside partisan politics for the sake of the American people. While that was the rallying cry of many newly-elected officials, it became more of an issue following the Tucson shootings; which prompted calls for a more civil discourse between parties.
Now, Kirk and Democratic Sen. Dick Durbin are showing that the two parties really can get along--or at least sit beside one another for an hour or so.
A Durbin aide told the Chicago Tribune that he and Sen. Kirk will sit together during President Obama's State of the Union Address next Tuesday.
Several lawmakers said they will sit beside an opposition party member during the speech, which would be a change from the typical seating at the event. Traditionally, Democrats and Republicans sit on separate sides of the House chamber.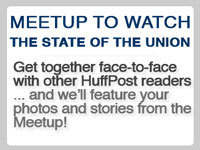 SUBSCRIBE TO & FOLLOW THE MORNING EMAIL
The Morning Email helps you start your workday with everything you need to know: breaking news, entertainment and a dash of fun. Learn more