California IOUs: Lockyer Warns Of Impending Budget Shortfall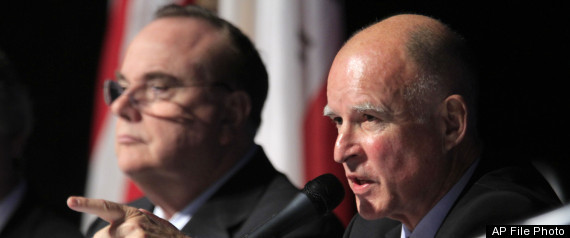 BERKELEY, Calif. — State Treasurer Bill Lockyer says California could be forced to issue IOUs as early as April or May if state lawmakers don't cut state spending soon.
Lockyer, a Democrat, said Saturday that California could run short of cash as it faces a $25.4 billion deficit through the end of June 2012, including an $8.2 billion gap in the fiscal year that ends in July.
He says if the Legislature fails to address what he termed a "substantial shortfall," California will run out of cash to pay the bills.
Gov. Jerry Brown has proposed $12.5 billion in cuts and borrowing, and wants to ask voters to extend a series of temporary taxes in June.
Brown spokeswoman Elizabeth Ashford said Lockyer's comments underscore the urgency of Brown's March budget deadline.
Copyright 2014 The Local Paper. All rights reserved. This material may not be published, broadcast, rewritten or redistributed.