Restaurant Week New York: A Primer For The Two-Week Event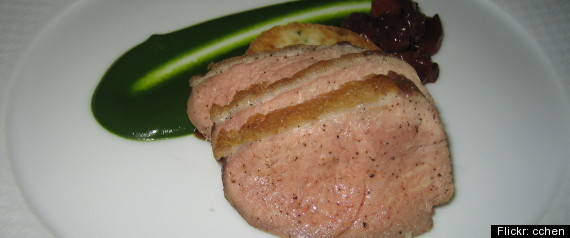 Your chance to score relatively cheap fare from some of the city's fanciest eateries has arrived. Restaurant Week is here.
Originally created as a one-off event for the 1992 Democratic National Convention, restaurant week has been around for close to two decades Diners can get a three-course, prix-fixe meal for $24.07 at lunch, and $35 for dinner.
Grub Street notes that many of the most desirable places only offer lunch, but you can also get dinner at hot spots like A Voce Columbus and Red Cat.
The specials begin January 24th and end February 6th, 2011. Make reservations here, or if you're not sure where you want to go, just browse through menus.