Play Our State Of The Union Bingo Game With Fellow HuffPost Readers!
Looking for a last minute State of the Union watch party? Why not meet up with other HuffPost readers! To participate, find a HuffPost Meetup near you or start a new one of your own. For some extra fun, play Huffington Post's State of the Union bingo!
Here's what you do:
1. Download the blank bingo card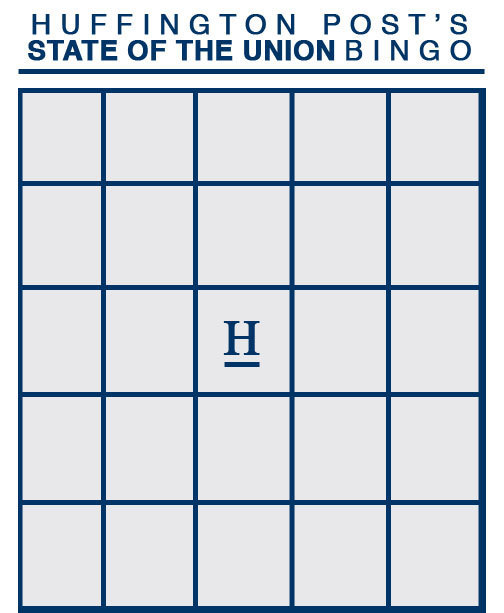 2. Before the Meetup, fill each square with what you think Obama will discuss during his speech. Here are a few ideas:
Bipartisanship
Across the Aisle
Tucson
Folks
Healthcare
courage of our convictions
strength of our union
political spectrum
our union is strong
michele
American jobs
China
GE
manufacturing
clean energy
state of the art
community
shared hopes
who we really are
great challenges
the American dream
our children and our grandchildren
3. Bring your card to the Meetup and play against other readers
4. After the Meetup, send your thoughts on the speech and pictures or videos from your meetup to submissions@huffingtonpost.com.