Murkowski wrote in a Tweet, "Watching #SOTU from hospital waiting room -- our youngest son is undergoing surprise appendectomy surgery. Prayers for Matt & for our country."
Murkowski spoke at a news conference with Sen. Mark Udall, D-Colorado, and other early proponents of the bipartisan seating arrangements that have dominated much of the news coverage of the annual speech.

"It should be the content of his speech and not necessarily where everyone ends up sitting," she said.
Update: Murkowski wrote in a tweet late on Tuesday night: "Thanks for all the prayers for Matt. Appendix is out - with just a few hours before rupture - all is well."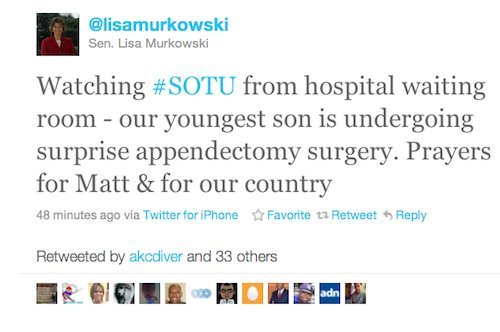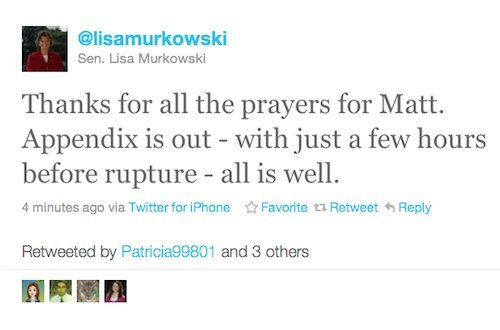 FOLLOW HUFFPOST