President Barack Obama flew to Green Bay, Wis today, only to be immediately reminded that the Packers eliminated his Chicago Bears from the playoffs.
Wisconsin Gov. Scott Walker and Green Bay Mayor James Schmitt gave Obama a Packers jersey that said, "See you at the White House ... Go Packers!" It was signed by Packers safety Charles Woodson.
"They're rubbing it in," Obama told reporters.
After the NFC Championship game, Woodson mocked Obama in his postgame speech to the team.
"The president don't want to come watch us at the Super Bowl, guess what?" Woodson said. "We're going to see him."
LOOK: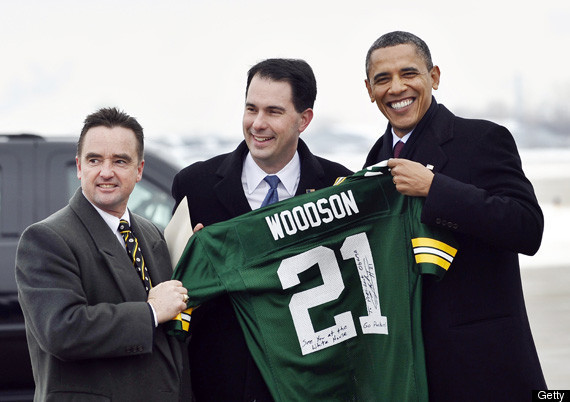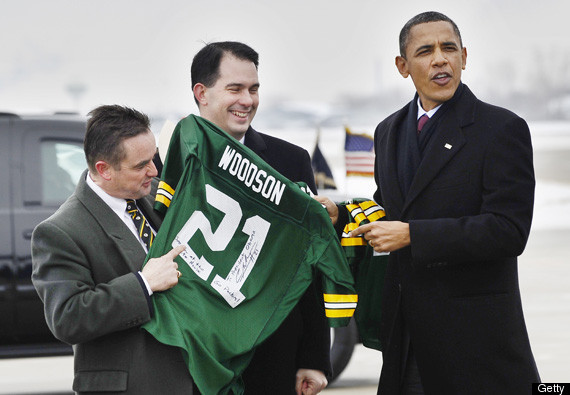 FOLLOW HUFFPOST