Arab-Israeli Tennis Star Nadine Fahoum Embodies Coexistence At Duke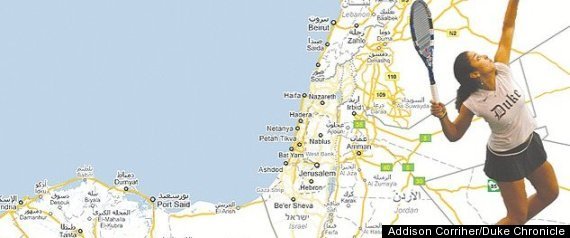 The Chronicle:
In Israel, it can be easy to choose a side. In the volatile country strained by the tension between Arabs and Jews, some choose to hate.
But Duke tennis standout Nadine Fahoum is an Israeli that does not hate. As an Arab growing up in Haifa, Fahoum was exposed to the political discord and periodic violence inherent to the conflict. Thanks to Nadine's parents, however, she was given the opportunity to understand the other side.
Read the whole story: The Chronicle