Egypt Protests: Anti-Mubarak Demonstration Signs Around The World (PHOTOS)
As the current Egyptian regime tried to quell nationwide protests over the weekend, President Hosni Mubarak turned off the Internet in an effort to stop the real-time flow of information that connected the angry, violent demonstrators to the outside world.
However, that didn't stop anti-government protesters from hitting the pavement both in Cairo and elsewhere with some colorful handmade placards. In downtown Cairo, one man held a sign that depicted Mubarak as the devil, with a slogan reading, "The killer failed." Egyptians living in Seoul, Germany and the U.S. were similarly unsubtle with their signs, all contributing to what the BBC describes as a "carnival atmosphere."
Take a look at some Egyptian protest signs from around the world here: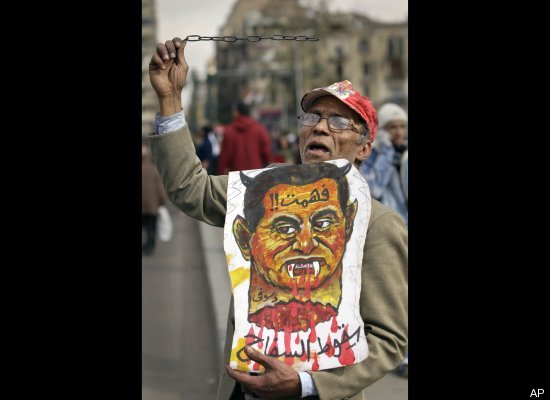 Total comments:
9
|
Post a Comment