Architect Alfred Rosenheim's Self-Designed Former Mansion Hits Market For $4.5 Million
Via Curbed LA: Architect Alfred Rosenheim, known for designing Los Angeles monuments such as downtown's Hellman Building, the Hamburger Department Store, and the Eugene W. Britt House, designed this as a home for himself in the early 1900s. Now a registered Los Angeles Cultural Monument, this Country Club Park mansion is on the market for $4.5 million. The three-story, 10,440 square foot house has six bedrooms, five bathrooms and sits on almost an acre of land alongside a former chapel that is now used as a recording studio. Details like stained-glass windows and silver and gold leaf painted ceilings complete the estate's classic, elegant look and, according to the official listing, evoke "the quality and grandeur of a bygone era."
Photos by Cameron Carothers, courtesy of the official listing with Brad Downs, Rodeo Realty.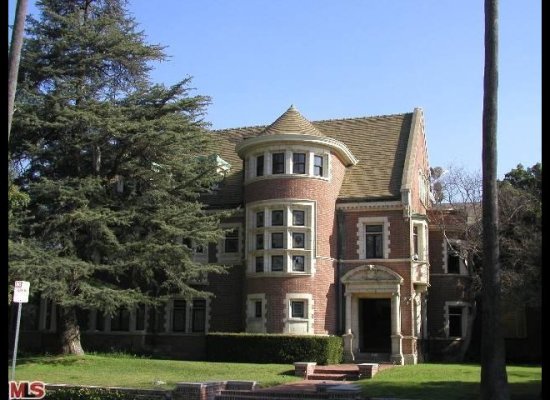 peacekitten

said on 3 Thursday 2011 pm28 1:06 pm:


this house has some amazing bones, but i'm starting to seriously wonder what on earth has happened to the art of interior decorating. the house on its own though, is amazing. the wide hallways, the attention to detail, and the way it was thought out for a living space are really wonderful.
Total comments:
30
|
Post a Comment