Iowa Tea Party Groups Maintain Rare Mix Of Fiscal, Social Conservatism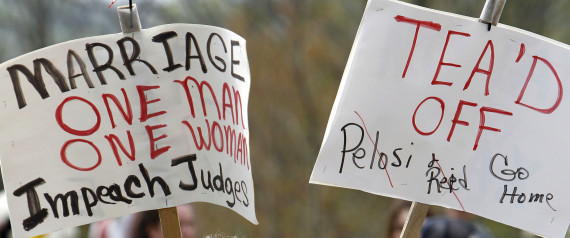 The Washington Post:
Although that sort of mixing of fiscal and social conservatism may suit Iowans just fine, it represents a departure for the tea party movement that could threaten its brand and turn away voters who were drawn to its narrower message last year. With the political world focused on the state's first-in-the-nation caucuses for the next year, that could have a profound effect across the country on the tea party and the candidates courting it.
Read the whole story: The Washington Post
Subscribe to the HuffPost Hill newsletter!