Egyptian Presidency Website Gets New Look (PHOTO)
The official website of the Egyptian presidency has been given a facelift in light of recent developments.
The adjustments were made swiftly, as Egypt's President Hosni Mubarak just stepped down on Friday.
Presidency.gov.eg, linked on the official Egyptian government website, now reads, "This site is under development and reconstruction."
A title at the top of the site says "The Egyptian Presidency," and there is a .gif animation of the Egyptian flag, as well as Arabic text of the site being under construction.
Have a look for yourself at the new site (screenshot below), simple but telling of the transformation underway: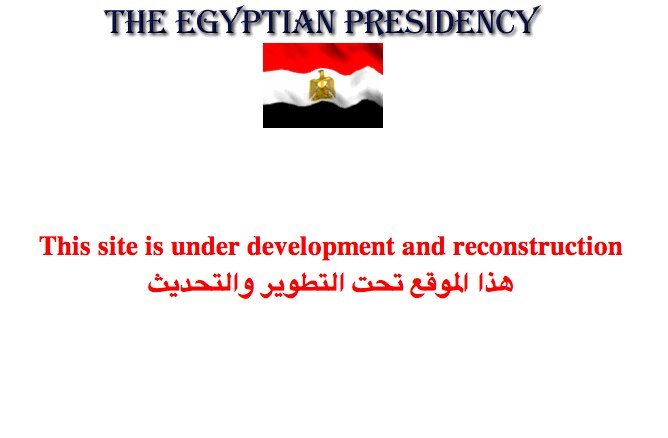 And here's how the site used to look: