Scroll down for photos.
Victoria Beckham sat down with Allure's March issue to talk David, life in L.A., dressing Oprah ("I was so proud, I rang my mum") and, of course, her love of fashion.
On reviews of her clothes:
In The New York Times, fashion journalist Ruth La Ferla described Beckham's designs as exuding a breeziness that feels "patrician." Does Beckham agree? "What, sorry?" she asks, before sheepishly admitting, "I'd love to pretend I knew what that meant." Instead, she puts it this way: "For the first time, I feel like what you see is what you get. This is me: the more natural hair, the slightly more relaxed way of dressing. I feel really content personally and professionally. I'm not freaked out about getting older. I'm growing older with the most amazing man I've ever met--with my soul mate. Life's great."
On being paparazzied:
"I don't want to fall over; I just want to get to my car, because if I fall over, someone's going to shove a camera lens up my skirt and get a picture of my knickers, which is kind of not cool." Speaking of which, she most certainly is not "one of these people who goes out without any knickers on." In fact, Beckham says, "I'm the complete opposite--I'll wear shorts under my skirt!"
On knowing her strengths and limitations:
She doesn't depend on a stylist because, she says, "I don't believe there is anybody who knows how I will look better, other than myself." There doesn't seem to be a single facet of her being that she hasn't analyzed, obsessed over, and tried to improve. She is not an egomaniac. Far from it: She realizes her limits. "I'm the only person living in Hollywood who A) does not want to act, and B) cannot act," she admits. "You know, I get a little bit of a hot flash even thinking about it."
Images from the Allure shoot. For more, including behind-the-scenes video, head to Allure.com.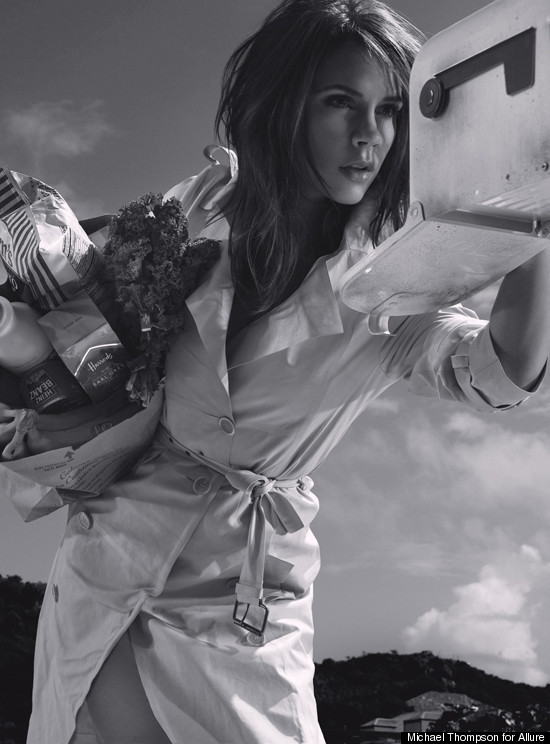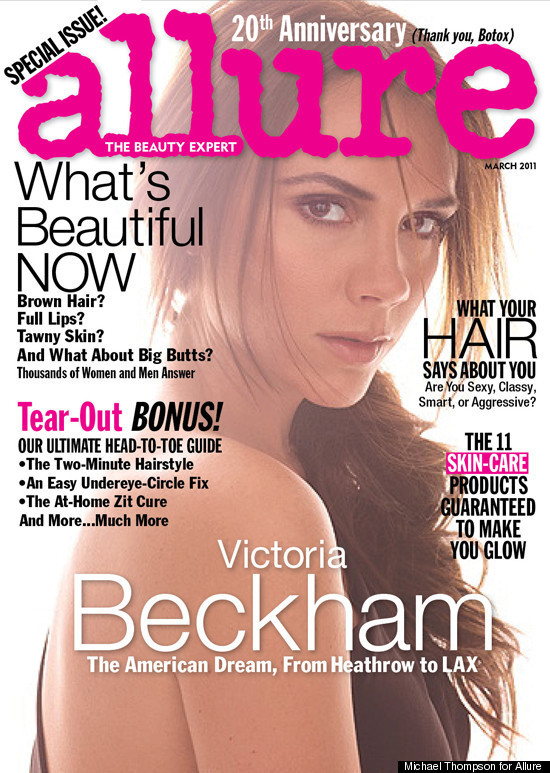 SUBSCRIBE TO & FOLLOW LIFESTYLE
We're basically your best friend… with better taste. Learn more