Patrick Dougherty's Nest Houses Made Of Living Trees (PHOTOS)
From Inhabitat:
While it may look like the work of an enormous bird, the human-sized nests below were actually made by artist Patrick Dougherty. The experienced branchbender weaves the human-sized nest houses out of living, growing trees. His works come in all shapes and sizes from houses, cocoons, pagodas, huts, giant water pitchers and even people. Click through the gallery to see our favorites.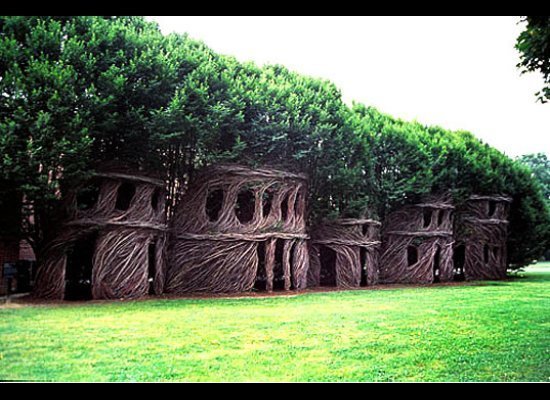 Total comments:
90
|
Post a Comment
Nests Are For Birds, Not People
Unbelievable!