Arnold Schwarzenegger: 9-Foot Tall Body Building Statue Heads To Austria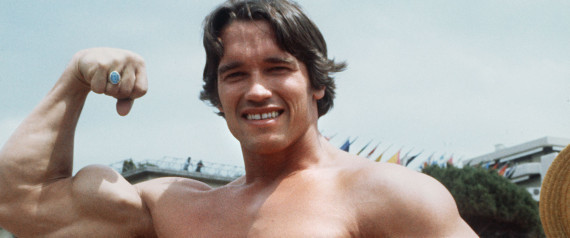 LEWISTON, Idaho — A 9-foot-tall statue depicting Arnold Schwarzenegger at the height of his bodybuilding career has received a final critique by the former Mr. Universe before it's sent for bronzing.
The former California governor who recently announced his return to acting visited northern Idaho on Wednesday to suggest a few modifications to the clay sculpture. It's destined to stand in a rippling, full-flex pose outside his childhood home that is now a museum in Thal, Austria.
Schwarzenegger tells the Lewiston Tribune that he chose Lewiston artist Ralph Crawford to create the statue because of Crawford's passion and ability to produce a dramatic sculpture.
Crawford says he has already started work on a new sculpture of Schwarzenegger showing him during his time as governor.
___
Information from: Lewiston Tribune, http://www.lmtribune.com
Copyright 2013 The Local Paper. All rights reserved. This material may not be published, broadcast, rewritten or redistributed.