How A Past Political Star Became An Also-Ran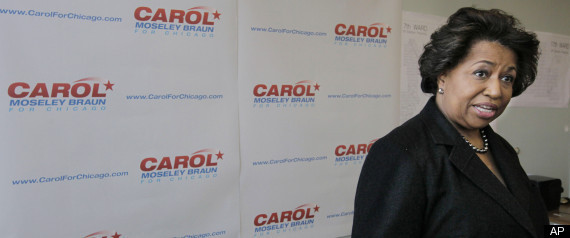 Chicago News Cooperative :
JeNest Murry was not going to allow her teenage niece, Raven, to sit out the mayoral election. Right after work on Tuesday, Ms. Murray drove Raven to the polls. To stay home, Ms. Murry said, would have betrayed the past and the future.
So, 19-year-old Raven voted for the first time. But before entering their South Side polling place, Ms. Murry, 45, asked her niece to cast her ballot for Carol Moseley Braun -- to make history by helping to elect Chicago's first black woman mayor. A few minutes later, when the young woman emerged from the booth proudly waving her "Thank You for Voting!" receipt, she surprised her aunt by announcing that she had voted for Rahm Emanuel.
"That's who President Obama says to support," she said.
Read the whole story: Chicago News Cooperative