And on the politics, it's a mess. Right now we have conservatives simultaneously calling for huge spending cuts and also getting the line's share of old people's votes even while the vast majority of non-security spending is on old people. In essence, by first separating the domestic budget into "discretionary" and "entitlement" portions and then dividing the entitlement programs up into "what today's old people get" versus "what tomorrow's old people will get" the political class has created a large and vociferously right-wing class of people who are completely immune from the impact of their own calls for fiscal austerity. In my view, that reality is the biggest driver of our current political dysfunction. There's some need for spending to be lower over the long term than it's currently projected to go and I think it's politically and morally vital that the adjustments be made in a balanced way. You frequently hear of the need to exempt everyone over the age of 55 from any possible cuts. That's nice for them and encourages them to go right on complaining about out of control spending. But the average 55 year-old will still be alive and collecting benefits in 2035 so the long-term budgetary implications of this "let the geezers keep their full benefits while they whine about how Democrats are bankrupting the country" are actually pretty significant.

If I were the president, my line would be closer to the reverse: I don't want to cut Social Security benefits for anyone, but if the Republicans want to tempt me into a compromise they're going to need to make sure that their own core constituency--people born before 1955 or so--pay a fair share of the price. Progressives don't need to indulge the premises of this "welfare state for me but not for thee" brand of conservatism that's taken over the country.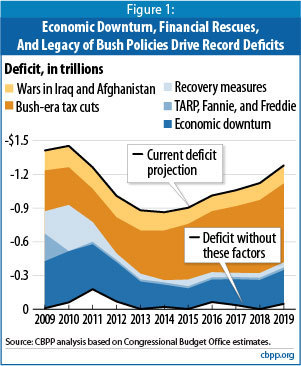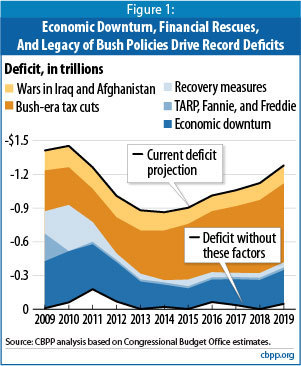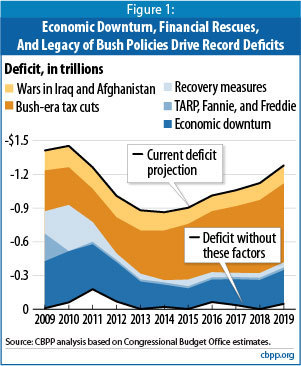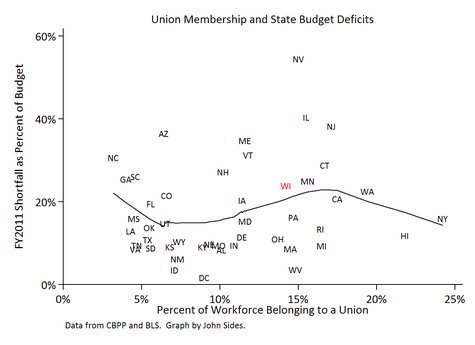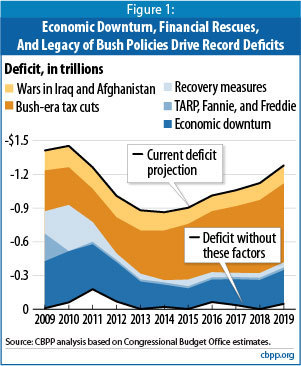 WALKER: We thought, as the call continues and I've said repeatedly, we rejected that. But we had people all the time who contact us for and against this bill and you can imagine, people with all sorts of ideas and suggestions. And we look at everything that's out there. But the bottom line is we rejected that. Because we have had a civil discourse. We've had, a week ago, 70,000 people. We had more than that yesterday. and yet, we haven't had problems here, we haven't had disturbances. We just had very passionate protesters for and against this bill. That's okay, that's a very Midwestern thing. But we're not going to allow anybody to come in from outside of this state and try to disrupt this debate. They can inform it, but we're not going to allow them to disrupt the debate and take the focus off the real issue here.
"We've had, a week ago, 70,000 people. We had more than that yesterday. and yet, we haven't had problems here, we haven't had disturbances. We just had very passionate protesters for and against this bill. That's okay, that's a very Midwestern thing."

--Wisconsin Governor Scott Walker (R)
MCCAIN: I don't know what happened. I do know that Gen. Caldwell is a great leader and has done a great job in leading the Afghan army. I also know that these briefers are briefed -- you know, Sen. X is interested in the following, A, B, C, D and E -- and I think that's perfectly legitimate. Now if it went any further than that, I don't know. Gen. Petraeus will make a full investigation. Gen. Caldwell has steadfastly denied it, but I don't see how it could have affected my positions in any way. So we'll see what happens. But put me down as skeptical.
TRUMKA: Then he said it was about the pension. Now we find out that his pension plan, unlike a lot in the country, is almost fully funded, the assets match the liabilities. And then the employees said or the members out there said, his workers said, we'll accept your cuts. And he said, no, we won't accept your accepting our cuts. And the most outrageous thing that he did, and he talked about this, was he now saying to them, you either have to accept a loss of your rights or I'm going to lay you off. Now no person should have to face the right of their loss of their job or the loss of their rights. I know governor barbour would never say to his employees, you have to give up your rights or give up your job.
Today, The New York Times gives us another article about how working-class people, in this case in Columbus, have little sympathy for union workers struggling to retain their ability to bargain collectively. One man trying to make ends meet on $10 an hour is described this way: "I think they should stop crying,' he said of the protesting union members. Everyone was working hard and tightening their belts,' he said, 'so why should unions be different?"

Nothing warms the heart of a plutocrat more than hearing that sentiment. The trick is to get working-class people to look at the union members whose collective bargaining has gotten them exactly what it's supposed to -- fair wages and reasonable benefits -- and ask not "How can I get what they've got?", but rather, "Why should they get something I don't?"
Start with the private sector. Why did companies shed so many workers? Answer: not because their workers were slothful layabouts, but because business was bad. If your widget sales decline by 10%, you don't need as many sales people, you don't need to run as many shifts in the factory, and you don't need as many accounts receivable clerks. So you lay them off. You don't really have any choice if you want to stay in business, but it's still unfortunate since people without jobs don't buy widgets, which just makes your situation even worse. If you could manage it, it would be pretty helpful if no one got laid off at all.

Now how about the public sector? It's exactly the opposite because the public sector isn't in the business of selling things. If the economy tanks, that doesn't mean there are fewer fires, less crime, or a smaller number of kids in school. That's why cops, firefighters, and teachers don't get laid off. Not because they're a bunch of cosseted union goons, but because the demand for their services is just as high as it was before the recession. In some cases, in fact, it might be higher. There's actually more demand during recessions for clerks to handle unemployment applications or Medicaid reimbursements than there is during boom times.

But the fact that this makes sense doesn't mean most people see it this way. We're biologically wired to be envious of anyone who has things better than us, and there's never any shortage of demagogues to stoke that envy. So we demand that if we're going to suffer, then everyone has to suffer. And guess what? That's exactly what happens.
Wisconsin Governor Scott Walker's budget proposal has gotten a lot of attention for what it would do to the state's public employee unions. And rightly so. If Walker gets his way, state workers will lose virtually all power to negotiate over compensation and the unions themselves will become far weaker. As Greg Sargent noted on Monday, a Walker victory would likely embolden Republican governors in other states, many of whom are planning their own assaults on public employees.

But that's not all Walker's budget proposal would do. It appears that Walker also wants to weaken the state's Medicaid program, known as Badgercare. And his proposed method for accomplishing this is eerily similar to his proposed method for emasculating the public employee unions. Rather than simply trying to reduce what the state government spends on Badgercare, Walker proposes to change the way the state government operates it, in a way that would allow him to change the program with virtually no legislative oversight.
SUBSCRIBE TO & FOLLOW TRUMP'S FIRST 100 DAYS
How will Donald Trump's first 100 days impact YOU? Subscribe, choose the community that you most identify with or want to learn more about and we'll send you the news that matters most once a week throughout Trump's first 100 days in office. Learn more