In Sunday's edition of the LA Times, Sterling was shown next to Clippers star Blake Griffin in an ad explaining how the organization will celebrate.
In honor of Black History Month, the Clippers will "admit 1,000 underprivileged" kids and their parents into Wednesday's game against the Rockets for free.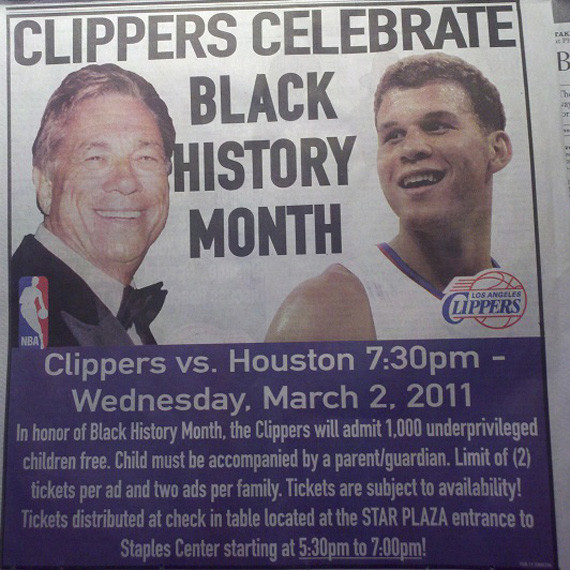 SUBSCRIBE AND FOLLOW
Get top stories and blog posts emailed to me each day. Newsletters may offer personalized content or advertisements.
Learn more