This post is part of a new series from HuffPostTech, Socialized, that will profile a different social startup--from apps to services to websites--every day. Want to be featured on the site? Email us about your startup, which should have a social media component and be less than two years old, at bianca@huffingtonpost.com.
Crowdbeacon unites all of the tech world's top trends in a single app: it's a location-based, real-time Q&A service that allows users to enter queries up to 140 characters in length, then crowdsources answers from other users to deliver human responses to questions about entertainment, dining, and more.
What it is: The principle behind Crowdbeacon is simple: ask a question about the place you're in and have it answered by a real person in a matter of minutes. It's a kind of Yelp-meets-Foursquare-meets-Quora-meets-Twitter offering that aspires to present personalized, real-time recommendations in four primary categories: shopping, services, "eat/drink," and "fun stuff."
Questions posed by users might include "Where do I find good Vietnamese food on the Upper West Side?" or "Where's the best dim sum in San Francisco?"
How it works: Once you've registered for the app--which requires forking over your first and last name, email address, and phone number--users can ask questions up to 140 characters in length about where to go, what to do, how long a wait is, and more.
When registering, users must specify a category they are an "expert" in and in which they are willing to respond to questions from other users.
When a query is entered, Crowdbeacon automatically returns responses from Yelp and Foursquare, but it also serves up advice from real people by pinging users that have identified themselves knowledgeable in a certain area (for example, "eat/drink") with a pop up notification that asks them to weigh in on the question. According to Crowdbeacon founder and CEO Robert Boyle, the average response time is currently around 45 seconds. Boyle explained that when a question is posed, messages are sent to 20 users in the relevant location who have identified themselves as knowledgeable in a specific category, with the "experts" given 30 seconds to respond before messages are sent to another set of users.
While testing the app, HuffPostTech found the quality of the human responses quite high, and superior to the results from Yelp and Foursquare, which at times included establishments far outside the specified neighborhood.
Crowbeacon currently has around 12,000 registered users, which means others can get pinged several times a day with requests to respond to other peoples' questions. Boyle noted that Crowdbeacon's staff members have been assisting in responding to the queries, but that the company hopes to rely more on users to generate content as the userbase grows.
In an effort to prevent local businesses from spamming the service, Crowdbeacon allows users to rate responses and employs a rating system to ensure the quality of replies.
Why you'd use it: Crowdbeacon offers a way of getting customized answers to what you want to know when you want to know it. The tips, so far, seem on point and helpful, with a minimum of spammy responses, making it a quick and easy way to get answers you might not be able to find out otherwise (i.e. "How long is the wait outside of Terminal 5?")
How to get it: The Crowdbeacon iPhone app is available for free from iTunes. An Android app is still several weeks away, according to Boyle.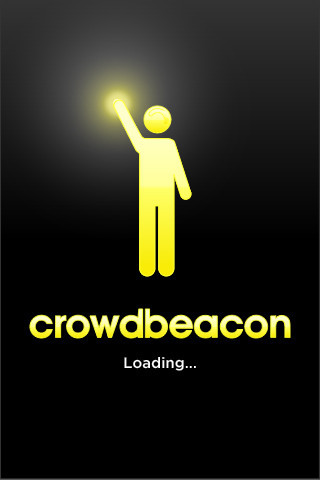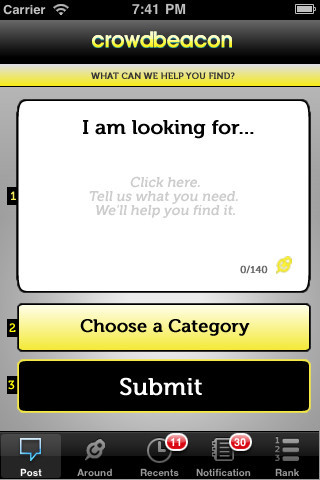 SUBSCRIBE TO & FOLLOW THE MORNING EMAIL
The Morning Email helps you start your workday with everything you need to know: breaking news, entertainment and a dash of fun. Learn more