David Beckham recently decided he needed some more body art and got a brand new tattoo.
"Obviously, the cherubs are boys. So my thought of it is, you know, at some point, my boys are going to need to look after me," he said. "And that's what they're doing in the picture. Everything has a meaning that I've got on me."
It took 12 hours total for artist Mark Mahoney to complete the tattoo. Scroll down to look at the tattoo and watch the video.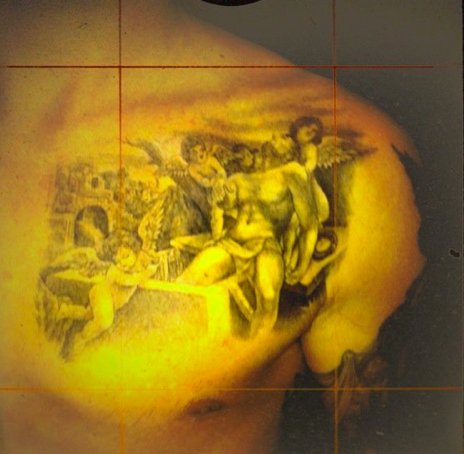 FOLLOW HUFFPOST