The 10 Biggest Party Dorms: DormSplash List
According to DormSplash.com, the most raucous college partiers in the nation are cloistered in residence hall called Briscoe-Shoemaker at Indiana University in Bloomington, described innocuously enough as "a co-ed residence hall of mostly double rooms." We've heard that one before.
DormSplash based their list of the top 14 party dorms on more than 7,100 reviews. See below the top ten -- and let us know in the comments section if you live in one.
Indiana University at Bloomington, Briscoe-Shoemaker: 5.0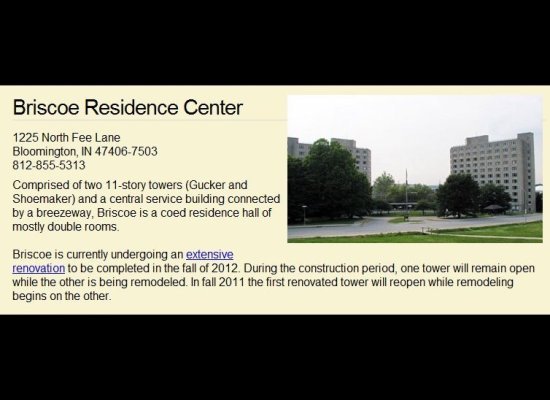 Total comments:
37
|
Post a Comment