With the news constantly dominated by delusional and/or insane personalities, we felt it would be helpful to let our readers know whose craziness really matters. Behold: The Psychometer.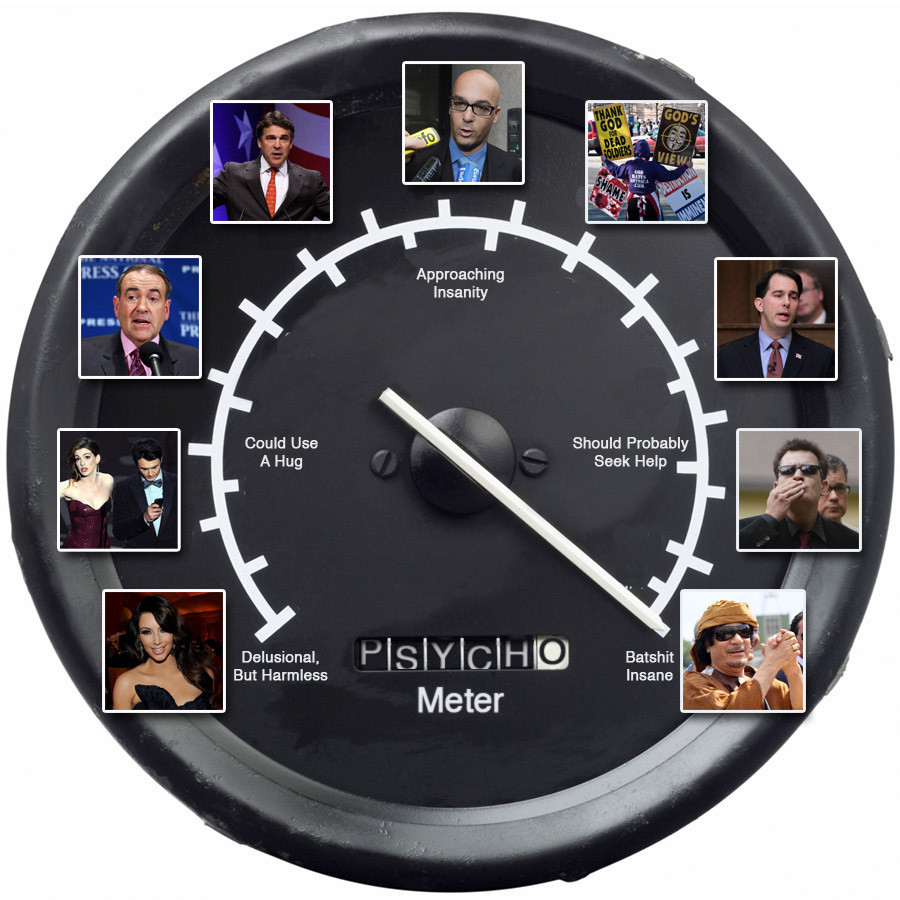 From least crazy to off-the-charts nuts:
With hosts that fell flat and zero surprises this year, the Academy Awards should do some soul-searching.
Mike Huckabee thinks President Obama "grew up in Kenya," and he's currently one of the top GOP frontrunners for president in 2012. Great job, Republicans!
Fashion designer John Galliano was fired by Christian Dior after Galliano was arrested for assault and caught on tape praising Hitler.
Libyan leader Moammar Gaddafi escalated violence against his people in the name of his supporters, which currently consists of Moammar Gaddafi.