Jamie Oliver, who we last saw calling Sarah Palin a 'Froot Loop', is back with the mobilization of his Food Revolution -- literally. This week Oliver unveiled his Food Revolution food truck, a mobile kitchen designed to educate young people and their families about the preparation and perpetuation of affordable, healthy food. The truck can fit a class of 40 students and features a bevy of kitchen equipment, complete with eight kitchen stations, plasma screens for demonstrations, and an inflatable stage.
The Food Revolution Truck was brought to life by contributions and partnerships enabled by Oliver's TED prize, awarded in 2010. Along with $100,000, Oliver was given the chance to realize his wish to change the world. His mission? In a tour of the truck with the BBC, Oliver explains his desire to 'create a sustainable movement to feed children better in schools and to educate them about food.' The truck, designed pro bono by architect David Rockwell, is intended to "create an immediate, unexpected spectacle' at schools, fairs, and farmer's markets."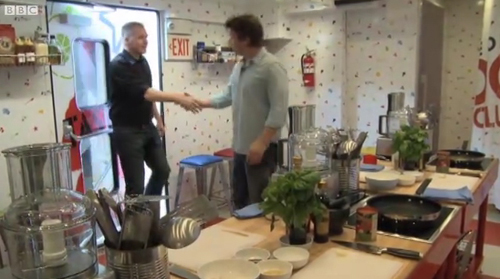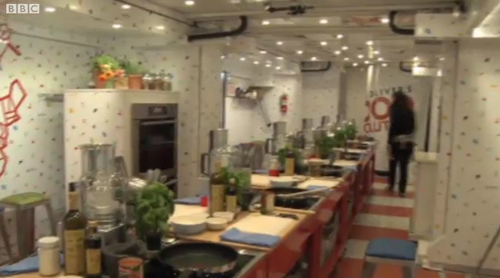 SUBSCRIBE AND FOLLOW
Get top stories and blog posts emailed to me each day. Newsletters may offer personalized content or advertisements.
Learn more