Gay Couple Involved In Discrimination Suit Find Support: Businesses Allegedly Refused To Host Civil Union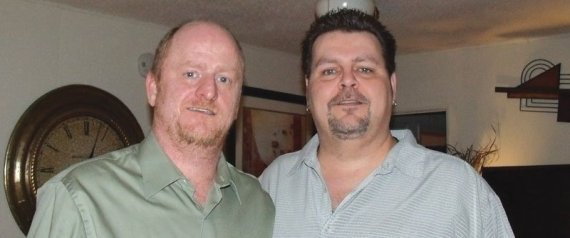 By Ross Forman, courtesy of the Windy City Times
Mark Wathen came out at work Feb. 24, as he and Todd, his partner of eight years, are involved in a sexual discrimination lawsuit, and his company is 100 percent supportive--of his sexual orientation and what the couple is are going through legally.
The Wathens were denied access to the special-events services of two Illinois bed-and-breakfast inns that advertise publicly for such services. So, the two men have filed complaints with the Illinois Attorney General and the Illinois Department of Human Rights, alleging violations of the Illinois Human Rights Act, which prohibits discrimination based on sexual orientation by businesses open to the public.
"Why should I have to tell or be out at my place of employment?" Mark Wathen said. "Everyone who I love and care for knows about my sexual orientation. My family and friends all have known about Todd and our relationship. They have been supportive every step of the way. I chose not to disclose my sexual orientation, to my employer, because my sexual orientation should not be an issue at my place of employment. I don't want to be judged by my sexual orientation; I want to be judged by my work performance."