Dalton Academy Warblers To Release Album (VIDEO)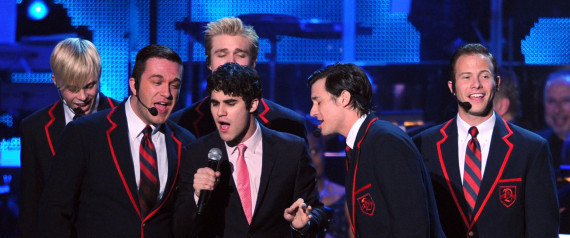 'Glee' star Darren Criss, aka Blaine of the Dalton Academy Warblers (rounded out by Chris Colfer, and the Tufts University Beelzebubs), announced Monday morning on Live With Regis and Kelly that he and his a capella group will be releasing their own soundtrack. The album can be expected in April.
The soundtrack will consist of "all the songs we've done, plus some new tunes," Criss explained. So far the Warblers have performed a range of hits including Katy Perry's "Teenage Dream," Robin Thicke's "When I Get You Alone," Destiny's Child's "Bills, Bills, Bills" and Train's "Hey, Soul Sister." They are also set to play Neon Trees' "Animal" in the upcoming episode.
Check out Mr. Darren Criss on Regis and Kelly below: