Chuck Norris Facts For The Texas Ranger's 71st Birthday
Did you hear that it's Chuck "Walker, Texas Ranger" Norris' 71st birthday today? What a perfect excuse to reminisce about one of the Internet's earlier memes: Chuck Norris Facts. What is it about Norris that makes coming up with crazy, manly stories about him so appealing? We don't know, but there's now an entire website dedicated to preserving these hilarious tidbits. We paired some of our favorite facts from ChuckNorrisFacts.com with pictures of Norris in the slideshow below. Vote for your favorite and add your own facts by participating!
Do you know a Chuck Norris fact? Share it with us below!
Submit A Chuck Norris Fact
Place your fact on a photo or blank background, click the "add a slide" button, add a title and upload your picture!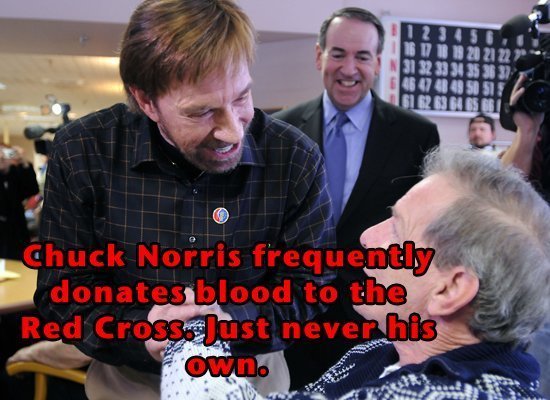 Total comments:
264
|
Post a Comment