WYFF4 must have known how cheeky this headline reads. It certainly did spice up a routine drug bust story. As for the criminal, we hope he gets help with his addiction, or at least thinks twice before hiding his wares in his such a, um, notorious location.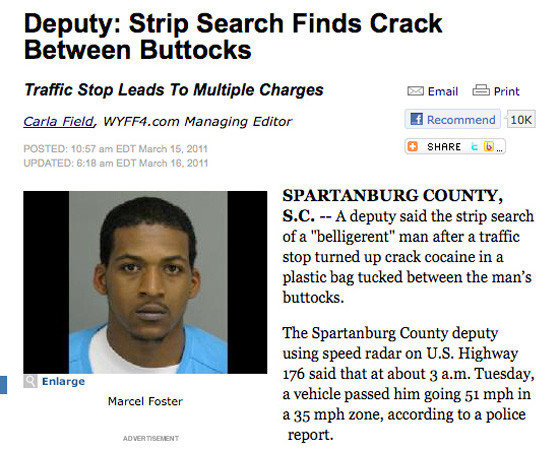 SUBSCRIBE AND FOLLOW
Get top stories and blog posts emailed to me each day. Newsletters may offer personalized content or advertisements.
Learn more