Border Patrol Arrests Illegal Immigrants Dressed As US Marines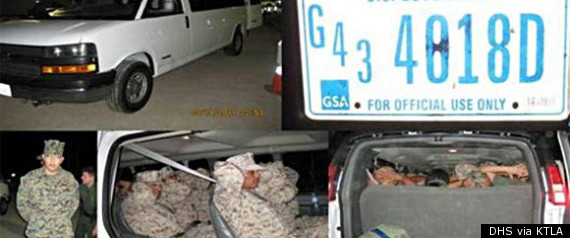 ktla.com:
SAN DIEGO (KTLA) -- Border Patrol agents have arrested 13 illegal immigrants dressed in U.S. Marine uniforms.
The men were arrested at the Campo Border Patrol Westbound I-8 checkpoint on March 14th.
According to California's El Centro Border Intelligence Center, the men were traveling in a phony military van with stolen license plates belonging to the U.S. Marine Corps.
Read the whole story: ktla.com