Crystal Renn has scored her very first Vogue cover, striking a pose in a long-sleeved, orange sheath and marking, apparently, a return to neon for the April issue.
Now that she's stuck her toe into the glossy's front page waters, will an American Vogue cover be far behind?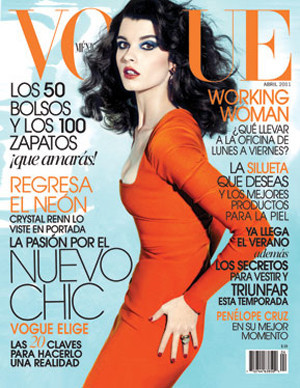 SUBSCRIBE AND FOLLOW
Get top stories and blog posts emailed to me each day. Newsletters may offer personalized content or advertisements.
Learn more