'Sucker Punch' Premiere Brings Young Hollywood Out On The Red Carpet
Trying to keep your finger on the pulse of Young Hollywood? Look no further than the Los Angeles premiere of Sucker Punch to see who's hot in Tinseltown these days. The film premiered on Wednesday at Grauman's Chinese Theatre, and young actors came out to celebrate. The film's starlets, Emily Browning, Abbie Cornish, Jena Malone, Jamie Chung and Vanessa Hudgens, were all smiles as they paraded down the red carpet in elegant dresses, throwing kisses and peace signs to photographers. The ingenues were joined by singer (and tween heart-throb) Joe Jonas, dancer and actor Derek Hough, and other up-and-comers like Emma Roberts and Juno Temple. The young men and women of the red carpet were in good company, as Hollywood heavyweights like Mad Men's John Hamm and A-lister Diane Lane made appearances as well.
Photos by Alberto E. Rodriguez/Getty Images
Actresses Carla Gugino, Jena Malone, Abbie Cornish, Emily Browning, Jamie Chung and Vanessa Hudgens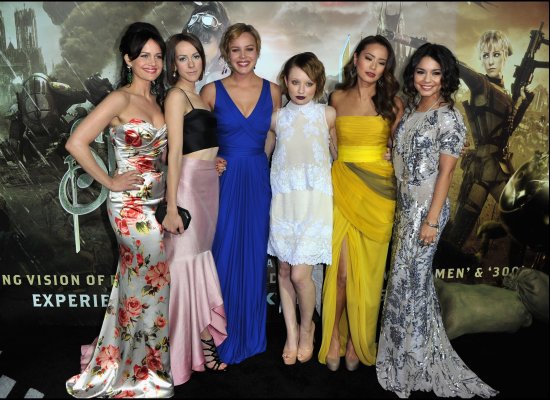 Total comments:
15
|
Post a Comment
Looking Drab!
Looking Fab!